Hooked Camping Tent Light
This portable lamp is an absolute must-have for any trip.
Powered by batteries, it will support your activities such as camping, hiking, hunting, mountaineering, fishing, reading, and more!
The light bulb can be placed almost anywhere with no effort – a sturdy hook allows it to be hung on a wall, tree, rope, or tent.
The rain-proof cover guarantees safe usage in any weather conditions.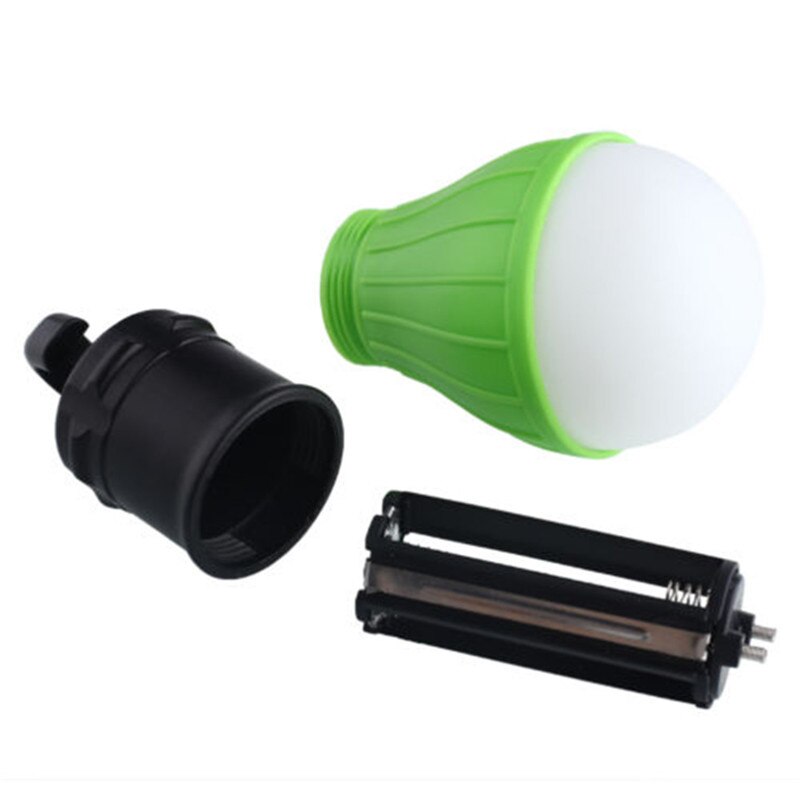 Utilizing highly-efficient LED light, discover soft yet bright light that does not irritate your eyes.
The bulb generates little heat, which means longer battery life and improved fire safety.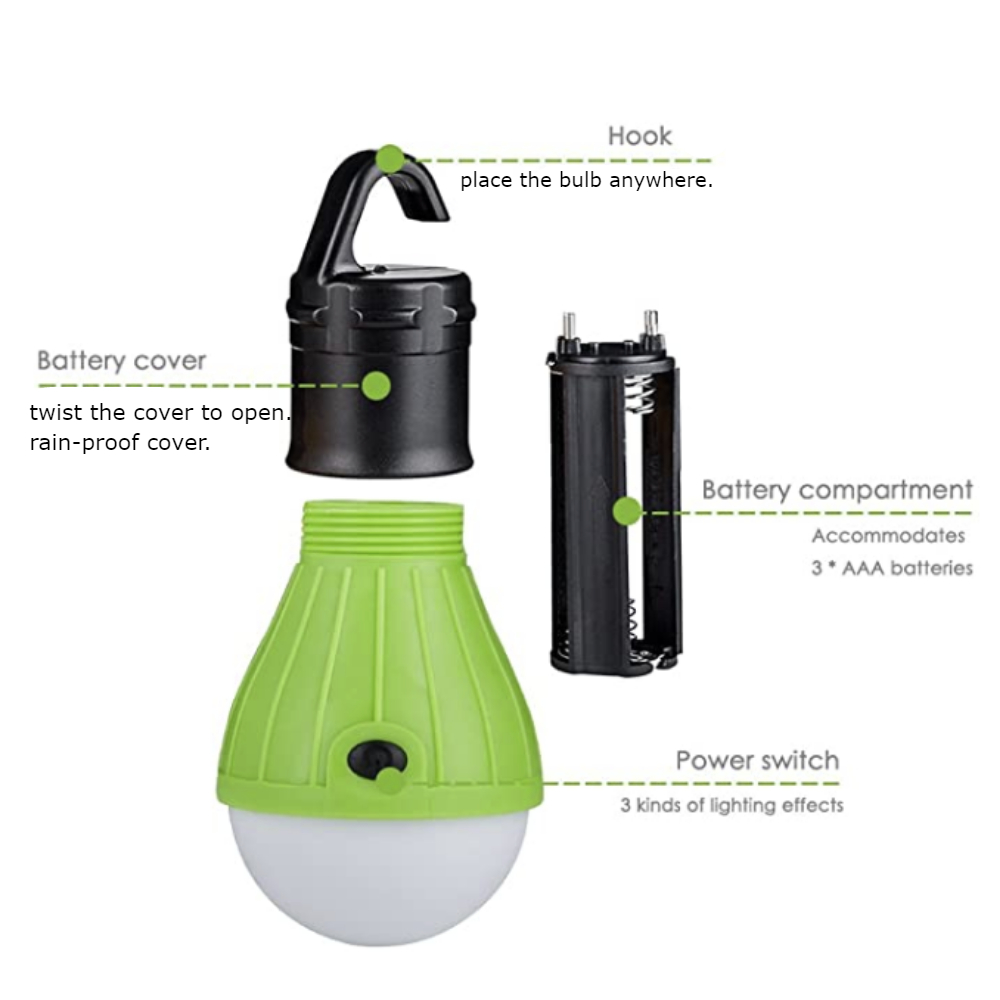 Features:
Soft-diffuse LED light.
Instant hands-free lighting.
Glow-in-the-dark switch.
High-power LED for up to 100,000 hours of lighting.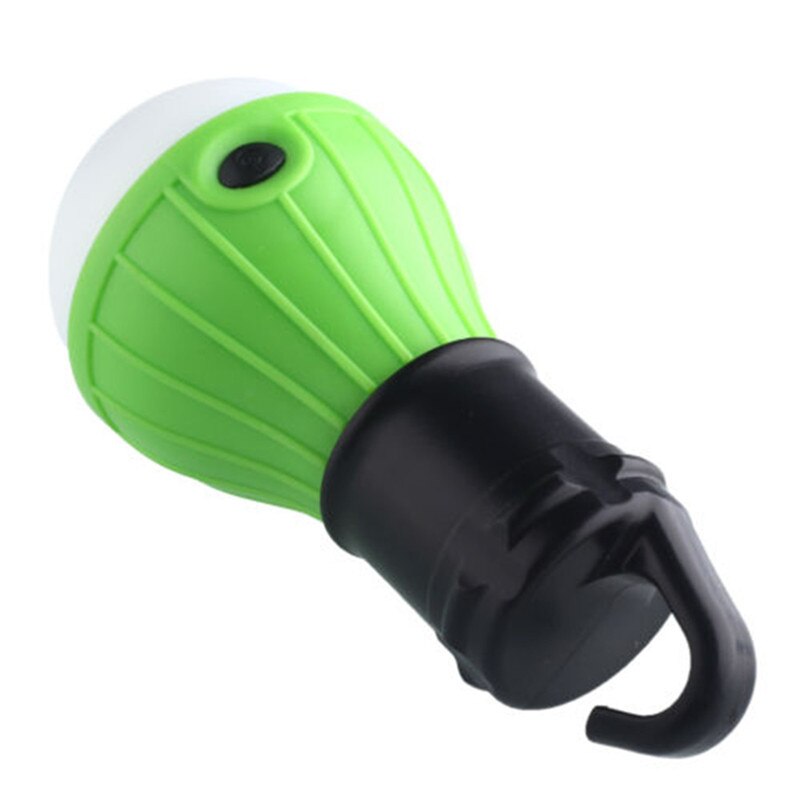 Specifications:
Emitter Type: 3x Q5 LED
Body Color: Random
Light Color: White
Battery: 3 x AAA batteries (Not included)
Modes: High, Medium, SOS
LED Lifespan: 100,000 hours
Material: Plastic
Net Weight: 1.4oz / 40g