🆘 The purchase which save your life. Emergency Sleeping Bag 

🆘
Be ready! Be safe! 
💥

MUST HAVE for traveling
Even regular trip may become extreme. Take your life control and Emergency Sleeping Bag. Bright color makes you visible at a distance. It helps you to be found.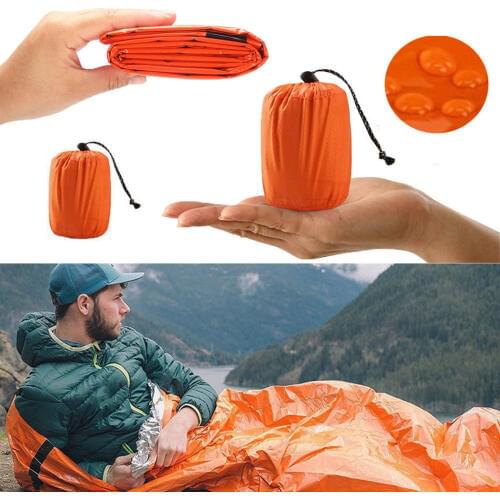 This is more than just a sleeping bag. This emergency sleeping bag serves as your emergency blanket, survival shelter, and survive outdoors longer emergency blanket all-in-one. This multipurpose kit helps you survive in any weather situation.
Windproof 
This emergency sleeping bag can reflecting up to 90% of your body heat, even if you suddenly encounter windy, rainy or snowy weather, with an emergency blanket, you can be protected from the cold and strong wind. Better to enjoy the fun of outdoor activities.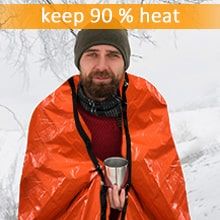 Waterproof
The emergency blanket can keep everything dry in the event of sudden rain or snow, you can wrap your body to keep warm, or lay it on the ground for waterproofing or moisture-proofing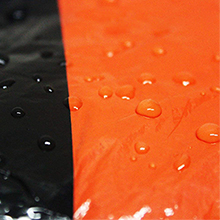 Tear Resistant
Survival bivy bag is constructed of 26um extra-thick mylar material & puncture resistant polyethylene material. The durable material makes the sleeping bag very strong, and can be used repeatedly without damage.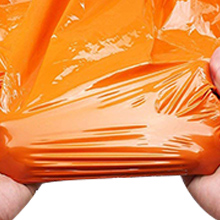 Lightweight and Portable
The sleeping bag is very light, weighs only 4.1 ounces, samller than a can of coke, the bivy is lightweight and compact and can be stored it in anywhere even in your coat pocket.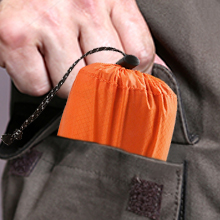 Easy to use
1. Pull out  2. Unroll 3. Climb inside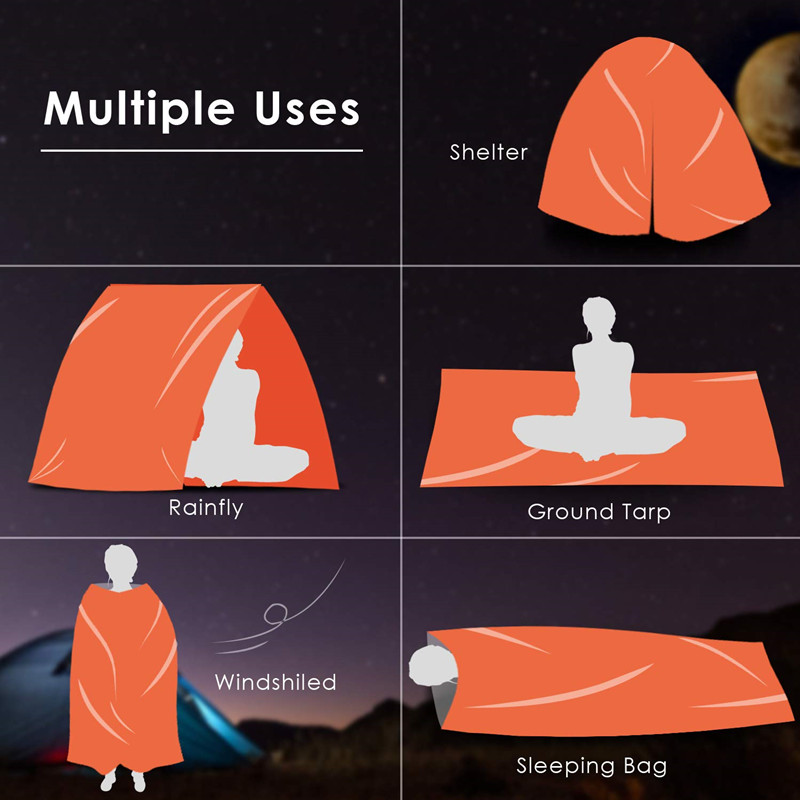 💯

Heat reflecting. Waterproof. Windproof
You may use it in every season, even in winter. Heat Reflecting technology provides keeping body temperature. The waterproof function will save you from rain.
Specifications:
Material: Mylar
Color: Orange, Camouflage, Green
Size: 79 x 35,5 in